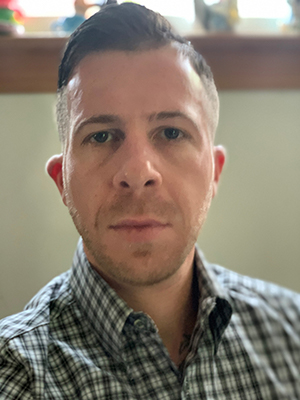 Ryan Castellano graduated from Hofstra University in 2007 with his Bachelors in Business Administration. After years of working in customer service, Ryan's life journey led him to pursuing and obtaining his Masters of Social Work from Stony Brook University's School of Social Welfare. Ryan earned his MSW degree in 2019 with a specialization in integrated health, specific to an individual's physical, psychological and social well-being. When the opportunity to become a full-time clinician at LICADD was presented to Ryan, he was excited to become a part of helping fulfill the mission of the agency.
In 2017 Ryan began his journey in the field of social work as a student intern at LICADD which provided him with a thorough educational and practice experience. He quickly developed a passion for outreach, advocacy, education, prevention, and intervention for substance abuse. As his time at LICADD came to an end, Ryan continued his experience in the field at Central Nassau Guidance and Counseling Road to Recovery Personalized Recovery Oriented Services (PROS) Program. At PROS, he provided quality care and mental health services to those affected by psychiatric disabilities and substance abuse, including individuals with depression, anxiety, schizophrenia or schizoaffective disorder, bipolar disorder, borderline personality disorder, and mood disorders. During this time Ryan's skills as a clinician flourished through group therapy, where he facilitated psychoeducation groups geared toward individuals with mental illness, substance use disorders, and co-occurring disorders to assist with psychiatric rehabilitation and structured skill development.
Ryan is thrilled to be able to continue his dedication, passion, and commitment to the field of social work at LICADD. Ryan feels the combination of the mission and culture of LICADD and believes he is exactly where he should be to continue his career in the field of social work.