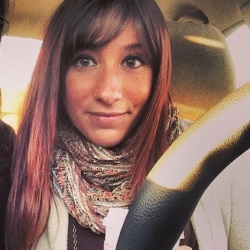 Markella Louros feels that what sets LICADD apart in the world of substance abuse treatment is its relentless dedication to serving those who are afflicted, affected or both. That being said, she quickly seized the opportunity for the position of Saturday/Part-Time Supervisory Clinician when it became available. After a brief hiatus as an active member of the LICADD Team (as an intern in her undergraduate years), Markella is thrilled to be back to help fulfill LICADD's mission in this new role.
Preceding her return to LICADD, Markella has worked with adults, adolescents and children carrying mental health and substance abuse diagnoses in various settings. From her previous opportunities working in inpatient psychiatric facilities, Personalized Recovery Oriented Services (PROS) programs, outpatient substance abuse agencies and school systems, Markella has become well-versed in what it means to coordinate with a team of professionals to create and implement plans of assessment and intervention. Stressing empowerment and self-determination, while building strengths-based relationships, she took away from her rich experiences how to effectively utilize mindful practices on the group and individual clinical levels to engage and motivate clients to seek their own inner-strength. Markella utilizes an array of therapeutic modalities, including Dialectical Behavioral Therapy, Cognitive Behavioral Therapy, Meditation and Gestalt Therapy, in her practice. She has facilitated groups that address addictive behaviors and developing healthy means to cope such as IDDT (Integrated Dual Diagnosis Treatment), Fresh Start, Codependency and S.M.A.R.T. (Self-Management And Recovery Training) Recovery. Markella's prior opportunities in the field have peaked her interest in pursuing further training in trauma-informed practice and have given her a vast range of experience that she is confident have been integral in her clinical training. She looks forward to further broadening her horizons here at LICADD while spreading its message of hope.
Markella is a Licensed Master of Social Work (LMSW) in New York State. She is a graduate of Silberman School of Social Work at Hunter College, where she earned her Master's Degree in Social Work with both a field of practice specialization in Health/Mental Health and a concentration in Clinical Practice with Individuals, Families and Groups. Prior to that, Markella earned her Bachelor's Degree with dual majors in both Psychology and Sociology from Stony Brook University.