Oct 22, 2019, 9:00 AM - Oct 22, 2019, 4:00 PM
Tuesday, October 22nd, 2019- 9:00am - 4:00pm
Nassau County Bar Association
15th and West Streets, Mineola NY, 11501
Fee: $75.00
Keynote Speaker: Liza Papazian M.S, LCSW-R Co-Founder/Co-Director of Long Island DBT Group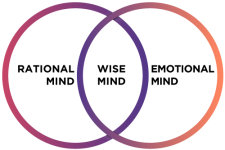 This conference is developed for participants to hear from professionals with an expertise in the use of Dialectical Behavior Therapy (DBT). This conference will highlight the 4 modules of the DBT model including Mindfulness, Distress Tolerance, Interpersonal Effectiveness and Emotional Regulation. The concepts of each module will be discussed and specific skills for intervention with adolescents and families will be introduced. This workshop is designed for mental health professionals. Participants will understand the complex biosocial underpinnings of BPD. The characteristics associated with the disorder are manifested in impulsive, mood dependent, dissociative, chaotic relationships and self-destructive behaviors. Participants will learn the basic principles, commitment strategies and skills used in Dialectical Behavioral Therapy designed to deal with hard to treat adolescents. They will be introduced to mindfulness, distress tolerance, and emotion regulation tools, along with interpersonal effectiveness skills used with adolescents and families.
Keynote Speaker Bio: Ms. Papazian is the co-founder and co-director of LI DBT Group, which was established in 2001. She chairs the Family Education and Support Program. She works with adolescents, adults, high conflict couples and families, and she leads DBT skills training groups. Ms. Papazian received her Masters of Science degree from Long Island University and her Masters of Social Work degree from Adelphi University. She is intensively trained in DBT by Behavioral Tech, LLC. She also has extensive training and clinical experience working with substance abuse, mindfulness based stress reduction (MBSR), and mother/child attachment. She is certified in Eye Movement Desensitization and Reprocessing (EMDR) therapy and Emotionally Focused Therapy (EFT). Ms. Papazian is the former director of Rape and Sexual Assault Services of the Safe Center Long Island, where she instituted a DBT program for survivors of incest and sexual assault. She is a recognized expert in the treatment of trauma and co-morbid disorders resulting from war, hostage situations, crime, terrorist attack and domestic and sexual violence. She serves as a clinical consultant to several mental health agencies and as a presenter on treating trauma, borderline personality disorder and substance abuse.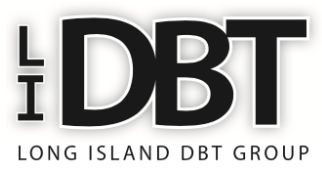 6 CEUs for LMSW/LCSW
6 CEUs for LMHC
6 CEUs for LMFT
6 CASAC Renewal Credits
CEU Certificates will be provided at the conclusion of the workshop as long as you were pre-registered for the training. Participants that register at the door will receive their certificates via email 2 weeks after the conclusion of the training. As per the NYSED, participants must be present for the entire workshop in order to receive CEU credits. Please contact Jinny Ferro (516-746-0350, ext. 4365 / jferro@familyandchildrens.org) with questions/concerns.
*Please note: All ALPHA sales are final. ALPHA does not provide refunds, exchanges, or future credit for trainings.